EarthLink

Internet, TV & Phone Services

Experience the power of local EarthLink DSL and fiber-optic internet offers. Get speeds of up to 5 Gbps with EarthLink. Receive unlimited data, with each plan.
---
Starter
300 Mbps
$59.95/mo
For 12 Months *
Enjoy blazing fast speeds up to 1 Gig
Stream HD videos, play games, shop online and do so much more
Secure your devices, data and network for a safer web surfing
Plus
500 Mbps
$69.95/mo
For 12 Months *
Enjoy blazing fast speeds up to 1 Gig
Stream HD videos, play games, shop online and do so much more
Secure your devices, data and network for a safer web surfing
Pro
1000 Mbps
$79.95/mo
For 12 Months *
Enjoy blazing fast speeds up to 1 Gig
Stream HD videos, play games, shop online and do so much more
Secure your devices, data and network for a safer web surfing
Search Internet Service Providers near Me
EarthLink is a leading internet service provider in the United States, providing high-speed internet, cable television, and digital phone services to residential and business customers.
Why Choose EARTHLINK Internet Services?
Leave your entertainment, internet and voice woes aside. We bring you the largest collection of providers to compare from in your area. So you get the one that suits your needs best.
Cable Internet
Fast Fiber Internet
Connect with cable or choose smart Wi-Fi for your home and forget your connectivity issues.
Fast Speed
High-speed Connectivity
Award-winning internet speeds that outperform the competition. With unlimited data, you can stream, game, and shop with ease.
Unlimited Data
Flexible Data Caps
Data caps are applied from 1.5 TB to 3 TB and are determined by your plan choices and location.
Business Internet
Business Plans
EarthLink remains a top preference for business users. Its Business Plans provide secure, seamless and blazing fast internet.
No Annual Contract
No Contract
EARTHLINK internet services do not bind you. Stay connected or you may leave whenever you want to. No binding of an annual contract.
Home Phone
Phone Connectivity
Stay connected with your loved ones with EARTHLINK's unlimited local and long-distance calling.
High Quality Video Streaming
Video Streaming
EARTHLINK is here to serve you best. Stream in 8K quality without any lagging.
Affordable Bundles
Bundles
EARTHLINK internet service offers affordable bundles for casual and heavy users. High-speed internet that is light on your pocket.
Affordable Bundles
Affordable Bundles
EARTHLINK internet services offers affordable bundles for casual and heavy users. High-speed internet that is light on your pocket.
Unbreakable Connectivity
Connectivity
Allow EARTHLINK Fiber to connect you to your loved one and the rest of the world.
Super-Fast EarthLink! Internet Speeds
EarthLink provides internet access through DSL and fiber-optic networks. You might have access to either EarthLink High Speed Internet plans, which use a DSL service, or their Hyperlink plans, which use a fiber-optic network, depending on where you live. The speeds and costs of the available internet plans depend on the type of internet that can be used at your address.
Additionally, EarthLink has unveiled new speed tiers that give customers more choices. Prior to now, EarthLink's fastest speeds were 1,000 Mbps; plans now call for 2 and 5-gig speeds. With primary service areas in the Southeast, Mid-Atlantic, Midwest, and portions of California and Nevada, EarthLink is accessible in more than 30 states.
Seamless WI-Fi for the Entire Home
300 Mbps is ideal for most households. It is capable of handling streaming and gaming for multiple connected devices. 500 Mbps is ideal for large households. Ideal for larger households with more than four people connected at the same time. Best for smart homes and power users - 1,000 Mbps or higher The 1,000 Mbps and multi-gigabit plans are ideal for households with 10 or more connected devices, as well as for heavy gamers, streamers, and power users. Satellite internet is ideal for areas where fiber is not available. If fiber is not available in your area, EarthLink offers satellite internet service, which is a widely available and dependable option for your household. using its customizable Wi-Fi feature.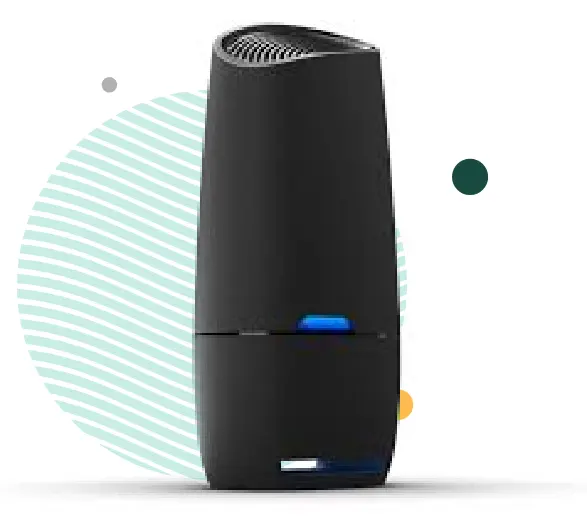 EARTHLINK! Internet and TV Bundles
EARTHLINK! offers its customers amazing Internet and TV bundle deals with a dazzling selection of channels at the most appealing prices.
For a reasonable price of $144.99/mo.* for 1 Year, the EARTHLINK Internet 1 Gig + Medium Cable is a good option for those seeking super-fast internet and a wide selection of channels.
Watch the primetime programming on ABC, FOX, PBS, CBS, and many other channels. The EARTHLINK! Triple Play bundles are among the EARTHLINK! deals that are particularly well-liked by both home and business users. With these amazing EARTHLINK! Bundle offers, you get to experience the best value for your money, whether it be the lower rates, superior internet, TV, and phone services, unlimited local calling, same-day installation, or seamless customer care service.
Stream Seamlessly with EarthLink
When it comes to instant streaming, you have plenty of options today. With the number of shows airing, streaming services launching and rising subscription costs, you want to know which streaming platforms are right for you (and which ones have the shows you want to watch!). Stay ahead of the game and up-to-date on your favorite shows with EarthLink Stream TV powered by MyBundle.TV. Better yet, you can save an average of 50% when you say goodbye to cable TV. We'll take the guesswork out of finding the right streaming packages and compare pricing and options for you. All you need is an internet connection, which we'd be happy to help you with. Have you already signed up for a few digital streaming services? No issue. To benefit from EarthLink Stream TV's advantages, you don't need to stop using your current streaming services.
View EarthLink Services Offered in

Your Area.
Go Wireless with Home Internet from EarthLink
In contrast to other ISPs, where you choose your plan based on speed, this service offers a few differences. With EarthLink's Wireless Home Internet service, you can choose how much data you need and then connect to the fastest service in your neighborhood. The cell phone towers closest to you provide the strongest signal for wireless home internet. You will have access to a fast 4G home internet connection if you live in a more "rural area where 4G LTE is widely available," according to EarthLink. Because cell towers are frequently present where a wired connection (like fiber internet) is not, 4G LTE is excellent for rural areas.
Additionally, it is quicker than DSL internet. Although 5G is not yet widespread across the nation, if you live in a service area, you can use your EarthLink Wireless Home Internet service to connect to it. With no contracts, EarthLink's Wireless Home Internet has monthly prices ranging from $69.95 to $89.95. The monthly rental fee for a modem is $14.95, plus a one-time installation fee.
Equipment and Costs for EarthLink Internet
EarthLink's internet service has a few extra costs, like all internet service providers.
The good news is that EarthLink's prices are comparable to, if not less than, those of other service providers.
$12.95 per month for equipment rental
You cannot use your own equipment to avoid paying the equipment rental fee each month because an EarthLink modem/router is necessary for service.
Starting at $39.95 for professional installation
Depending on your plan, EarthLink will increase your upfront costs by $40 to $80 and require professional installation.
Frequently Asked Questions
What kind of internet service does EarthLink provide?
DSL and fiber-optic internet services are provided by EarthLink. EarthLink also provides satellite and fixed wireless internet options for locations lacking DSL or fiber internet service.
How fast does EarthLink internet work?
Where available, EarthLink provides fiber-optic download speeds of up to 5,000 Mbps. EarthLink offers DSL connections with up to 75 Mbps of speed. Location-specific EarthLink speeds may be available.
What EarthLink plan is the least expensive?
High Speed Internet 12 Mbps is the cheapest EarthLink plan, with prices starting at $54.95/mo.* and unlimited data.
Is EarthLink accessible where I live?
With primary service areas in the Southeast, Midwest, Mid-Atlantic, and Northeast regions, as well as many areas of California and Nevada, EarthLink is accessible to millions of people nationwide.
Should I worry about data usage while streaming?
With EarthLink Fiber Internet, you can stop worrying about keeping track of your data usage when streaming content. Enjoy 150 channels of premium sports, news, and live entertainment at speeds up to 5 Gigs. Get back to your favorite shows and forget about buffering and lag.