Windstream

Internet, TV & Phone Services

No matter how many devices you connect, Windstream gives you the speed, dependability, and security you need to stream, work, play, and learn from home.
---
Starter
200 Mbps
$39.99/mo
For 12 Months *
Enjoy blazing fast speeds up to 1 Gig
Stream HD videos, play games, shop online and do so much more
Secure your devices, data and network for a safer web surfing
Plus
400 Mbps
$59.99/mo
For 12 Months *
Enjoy blazing fast speeds up to 1 Gig
Stream HD videos, play games, shop online and do so much more
Secure your devices, data and network for a safer web surfing
Pro
940 Mbps
$79.99/mo
For 12 Months *
Enjoy blazing fast speeds up to 1 Gig
Stream HD videos, play games, shop online and do so much more
Secure your devices, data and network for a safer web surfing
Search Internet Service Providers near Me
Windstream is a leading internet service provider in the United States, providing high-speed internet, cable television, and digital phone services to residential and business customers.
Why Choose Windstream Internet Services?
Leave your entertainment, internet and voice woes aside. We bring you the largest collection of providers to compare from in your area. So you get the one that suits your needs best.
Fast Fiber Internet
Wi-Fi Internet
Connect with cable or choose smart Wi-Fi for your home and forget your connectivity issues.
Fast Speed
High-speed Connectivity
Internet speeds that are superior to the competition. With unlimited data, you can easily stream, game, and shop.
Unlimited Data
No Data Caps
Stop worrying about those annoying data caps that hold you back.
Business Internet
Business Plans
Windstream remains a top preference for business users. Its Business Plans provide secure, seamless and blazing fast internet.
No Annual Contract
No Annual Contract
Windstream internet services do not bind you. Stay connected or you may leave whenever you want to. No binding of an annual contract.
Home Phone
Phone Connectivity
Stay connected with your loved ones with Windstream unlimited local and long-distance calling.
High Quality Video Streaming
Video Streaming
WINDSTREAM is here to serve you best. Stream in 8K quality without any lagging.
No Monthly Contracts
No Monthly Contracts
There are no contracts and monthly plans, so you can cancel at any time with no penalty.
Affordable Bundles
Affordable Bundles
Windstream internet services offers affordable bundles for casual and heavy users. High-speed internet that is light on your pocket.
Unbreakable Connectivity
Unbreakable Connectivity
Allow WINDSTREAM Fiber to connect you to your loved one and the rest of the world.
High-Speed Internet at Its Best
With the help of Kinetic by Windstream, bid slow internet adieu and welcome to a seamless, high-speed internet experience.
You won't ever experience lags, caps, or buffering thanks to the super-fast download speeds and unlimited data plans available.
With Kinetic High-Speed Fiber Internet, you can improve your online performance and take advantage of the convenience of uninterrupted browsing, streaming, and gaming.
Almost all of the states in the United States, including Alabama, Florida, Arkansas, Georgia, Kentucky, Iowa, Minnesota, Missouri, Mississippi, Nebraska, New York, New Mexico, North Carolina, Oklahoma, Ohio, Pennsylvania, Texas, and South Carolina, offer the most recent Kinetic Windstream Internet service.
Stay connected to the ones that matter
While frequent get-togethers might not be feasible, keeping in touch virtually is. If only there was a reliable line that could link you to them. If you stop to think about it, you never stop loving the people you care about, so why should your relationship end? Features of the Windstream Phone service ensure that your relationships with family and friends are always strong. The voice quality is crystal clear, heightening the impression of their presence. Additionally, since you will never run out of minutes, you can talk to them frequently and for as long as you'd like. Feel free to consistently connect with your loved ones with Windstream's residential phone service.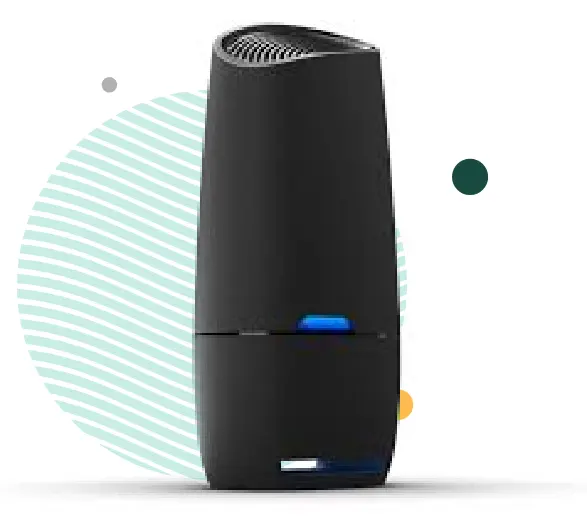 Which internet plan from Kinetic by Windstream is best for you?
There are two different types of Kinetic by Windstream plans: fiber and DSL. With the fastest speeds and the most dependable connections, fibre is regarded as the best type of internet connection currently available. DSL, on the other hand, connects to the internet using your phone line and is typically much slower than cable or fiber. Your access to a particular type of plan will depend on what is offered in your neighbourhood, but for almost everyone, Windstream's fibre plans are a better choice. Oftentimes, you can get much faster speeds for the same cost. Here are some of our preferred Windstream plans and the scenarios we believe they work best in:
Kinetic Internet up to 100: Fastest DSL plan
Kinetic Internet GIG: Fast fiber plan
Kinetic Internet 500: Best fiber plan for larger households
Key Kinetic by Windstream prime Features:
Over 150 residential communities in 18 states have access to Kinetic Fiber Internet thanks to Windstream, which is proud to be one of the providers. We are constantly enhancing and expanding our network to reach more homes daily with gigabit internet.
With DirecTV, you can watch primetime or on-demand programming, or you can bundle Kinetic Internet with Kinetic TV for the ideal streaming duo. On the other hand, you can use the YouTube TV app to watch live TV while connected to the internet. There are no contracts required internet packages starting at just $39.99 per month for 100 Mbps download speed. Improved internet security for secure online streaming and browsing. With a starting price of $9.99, Kinetic Secure by Windstream has a ton of features, such as parental controls, identity theft protection, and round-the-clock technical support. For only $20 per month, combine Unlimited Phone with Windstream Internet.
View Windstream Services Offered in

Your Area.
Get the Best Deals with Windstream Internet
Affordable internet speeds and packages are available from Windstream Kinetic Internet. Choosing the best option for yourself becomes difficult with so many options. Are you unsure of how to make the best decision for your house? Simply look into the plan's device support capacity and internet speed.
Up to 100 Mbps download speed for $39.99 per month
Up to 500 Mbps download speed for $39.99 per month
Up to 1000 Mbps download speed for $69.99 per month
Up to 2000 Mbps download speed for $169.99 per month
Windstream Internet Equipment & Charges
When you are required to pay significant sums as monthly equipment rental fees, it is advised that you purchase your own equipment. In the long run, purchasing your equipment allows you to save more.
In contrast to other ISPs, Windstream Internet offers a fantastic Gateway router, saving you the expense of purchasing a separate modem and router. These features are combined in a Gateway router, which costs only $9.99 monthly. Take advantage of this offer right away!
The offer from Windstream Internet is fantastic. You can download the free Windstream app MyWin, which helps you manage your equipment and account effectively. It lets you change passwords, and the best part is that it also lets you restart the gateway.
The Windstream MyWin App is readily available for free download from the Apple Store or Google Play Store. Every Windstream customer adores and highly recommends it.
Frequently Asked Questions
Windstream Kinetic Internet: What Is It?
As it makes use of the newest and fastest fiber-optic technology, Kinetic by Windstream is an improved internet service that guarantees fast internet speeds. Despite only being accessible in a few places.
How Much Will Monthly Windstream Internet Cost?
The cost of Windstream internet varies depending on the package and speed tier you select for your home. The cheapest plan costs just $39.99 per month for a full year and offers speeds of up to 500 Mbps (subject to availability).
What improvements to my home internet can Fiber Gig make?
Your home internet will function more smoothly across all of your devices if you have a fibre gigabit connection. Fiber gigabit internet effectively supports multiple users on multiple devices, ensuring you don't stretch your bandwidth and run the risk of unwelcome buffering or lagging. Your household has the performance you need for streaming, gaming, remote work, and more thanks to its blazing-fast upload and download speeds.
What kind of equipment are required?
Installation of Kinetic Fiber Internet requires both an optical network terminal (ONT), also referred to as a fibre network terminal, and a new cable that contains fiber-optic. A router and modem are also necessary to connect to WiFi. In order to ensure that you have the necessary hardware installed, Kinetic will work with you.
What Is The Windstream Internet Data Cap?
There is no limit to the amount of internet data you can use, regardless of your internet speed or package selection. With the quick Kinetic Windstream Internet, you can download as much as you want.