Consolidated

Internet, TV & Phone Services

Consolidated Communications offers a wide variety of packages including internet, TV and phone services. High-Speed Internet, streaming TV, VoIP phone, and security for your home. Plans to fit every budget.
---
Starter
50 Mbps
$35/mo
For 12 Months *
Enjoy blazing fast speeds up to 1 Gig
Stream HD videos, play games, shop online and do so much more
Secure your devices, data and network for a safer web surfing
Plus
250 Mbps
$45/mo
For 12 Months *
Enjoy blazing fast speeds up to 1 Gig
Stream HD videos, play games, shop online and do so much more
Secure your devices, data and network for a safer web surfing
Start
1000 Mbps
$55/mo
For 12 Months *
Enjoy blazing fast speeds up to 1 Gig
Stream HD videos, play games, shop online and do so much more
Secure your devices, data and network for a safer web surfing
Search Internet Service Providers near Me
Consolidated is a leading internet service provider in the United States, providing high-speed internet, cable television, and digital phone services to residential and business customers.
Why Choose Consolidated Internet?
Leave your entertainment, internet and voice woes aside. We bring you the largest collection of providers to compare from in your area. So you get the one that suits your needs best.
Cable Internet
Cable & Wi-Fi Internet
Connect with cable or choose smart Wi-Fi for your home and forget your connectivity issues.
Fast Speed
High-speed Connectivity
Award-winning internet speeds that outperform the competition. With unlimited data, you can stream, game, and shop with ease.
Unlimited Data
No Data Caps
Free yourself from worries of annoying data caps. Enjoy unlimited internet connectivity.
Business Internet
Business Plans
Consolidated remains a top preference for business users with its secure, seamless and blazing fast internet.
No Annual Contract
No Annual Contract
Consolidated internet services do not bind you. Stay connected or you may leave whenever you want to. No binding of an annual contract.
Home Phone
Phone Connectivity
Stay connected with your loved ones with Consolidated's unlimited local and long-distance calling.
High Quality Video Streaming
Video Streaming
Consolidated is here to serve you best. Stream in 8K quality without any lagging.
No Monthly Contracts
No Monthly Contracts
There are no contracts and monthly plans, so you can cancel at any time with no penalty.
Affordable Bundles
Affordable Bundles
Consolidated internet services offers affordable bundles for casual and heavy users. High-speed internet that is light on your pocket.
Unbreakable Connectivity
Unbreakable Connectivity
Allow Consolidated to connect you to your loved one and the rest of the world.
Super-Fast Consolidated Fiber
More home are receiving faster fiber internet from us. Increases Gigabit speed at pocket friendly rates. We provide an improved level of Internet dependability through our fiber network. We are continuing to build out our fiber network, giving communities in states like Florida, Kansas, Missouri, New York, and Washington a better internet experience with gigabit speeds.
And with great pride, we present Fiber Internet, which provides 1 Gig+ Fiber Internet services to homes in California, Illinois, Maine, Minnesota, New Hampshire, Pennsylvania, Texas, and Vermont. We're thrilled to offer more homes than ever before faster speeds, greater dependability, and more affordable prices...and we can't wait to show you what comes next.
Consolidated Internet Solutions for Your Home
For residential customers across the United States, Consolidated is now offering more high-speed internet options. We are expanding the availability of dependable Internet service across the nation. More homes than ever before are receiving gigabit speeds thanks to the expansion of our Consolidated Fiber Internet coverage. What Consolidated Internet Provides Regardless of how you connect, Consolidated will consistently deliver the dependability you require to complete tasks. We have you covered with fast speeds and reasonably priced service whether you're working from home, streaming your favorite shows, video chatting, or playing online games. Use the Select State & City tool above to view internet plans in your area. There are internet plans to suit every budget, starting at around $20 per month. Speeds to meet the streaming needs of every member of your family With NO DATA CAPs. Fast installation and 24/7 Internet technical support, avoid overages.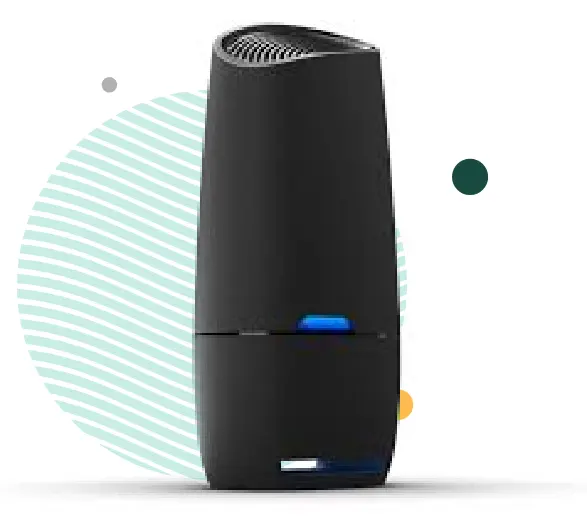 Endless Entertainment Options!
Streaming TV services can be added to your combined internet service. Get more entertainment for the movies, TV shows, and games you enjoy. No need for a cable or TV subscription. Your experience watching TV may be very different from someone who prefers to curl up and watch several episodes of their favorite show if you spend the majority of your time outdoors and on the go. You might also fit into the "both" category. In either case, your high-speed Internet connection must have enough bandwidth to accommodate your needs. In general, a 15 Mbps or faster Internet connection will give you a better home viewing experience. You can watch TV online without having a cable subscription. There are numerous paid and free services available to keep the whole family entertained.
What Equipment You Need To Get Connected
Although listed prices may seem alluring, you must also consider contract provisions and additional costs. It's important to remember that prices and contract details vary by location. Integrated Communications apparatus Customers of Consolidated Communications must also purchase the Network Care Plus Wired plan for $6.95/month or, in some locations, the Wireless network care plan for $11.95/month. This covers modem troubleshooting and associated support, but only for the modem or gateway supplied by Consolidated Communications. If you want to use your own modem, you can find our picks for the top five modem and router combinations or find out what makes a modem and a router different.
View Consolidated Services Offered in

Your Area.
Home security done right with Consolidated.
SimpliSafe and Consolidated Communications joined forces to offer customers award-winning home security. Over three million Americans are protected by SimpliSafe, the home security company with the fastest growth. This is why: All the hassles related to home security were eliminated. There are absolutely no long-term contracts, no middlemen, and no hidden fees. By providing exceptional security and first-rate customer service, we earn your business every day.
Introducing SimpliSafe
For a low monthly cost, a smart home security system with cutting-edge technology is professionally monitored around-the-clock. No agreements. No obligations. Just complete mental calm. Made to withstand the unexpected Genuine home security anticipates the worst. Then we created backups. Furthermore, backups for those backups. SmashSafe The keypad can be harmed by an intruder. Nothing matters. We continue to call the police. Double Secured Wi-Fi built-in. also has built-in cellular. One link is down? One is still standing. Your home is therefore always secure.
Protect Everything
Four ways to deter intrusion motion and entry sensors.
Detection of glass breakage. Video surveillance. Trespassers, take off running. Industry-leading expert surveillance it is comparable to having a private security guard. From your phone, take charge you can check in on your home from anywhere and arm and disarm your system. Keep an eye on your house from anywhere Watch what happens when your system identifies a problem. Simple to use SimpliSafe can be activated or deactivated with a single touch.
Frequently Asked Questions
How can I find out if Consolidated Communications is offered in my neighborhood?
If the service is available in your area, Consolidated Communications has a direct search function that enables you to find plans by your state and city. Otherwise, using InternetOffersNow to compare providers is simpler because it takes into account all of the local providers.
Why do some areas for Consolidated Communications have internet that is much faster than others?
The local fiber internet infrastructure and population density can both affect internet speeds. There will likely be fewer people in the area if the fiber lines have not been extended as far, which will result in slower speeds and fewer service provider options.
Does Consolidated have Data Caps?
No. consolidated gives you access to unlimited internet connectivity with all its plans and bundles.
Do they have customer support?
Consolidated offers free 24/7 Internet tech support to troubleshoot any problem you might be having with your internet.
Does Consolidated Internet gives and support for TV bundles?
Add streaming TV to your consolidated Internet service for all your favorite channels. ESPN, HGTV, HBO. We offer 24/7 support for all your TV bundles to give smooth streaming experience.