WOW

Internet, TV & Phone Services

One of the biggest regional cable internet providers in the Midwest and South, WOW! Serves over seven million customers in a few markets spread across nine states.
---
Starter
200 Mbps
$29.99/mo
For 12 Months *
Enjoy blazing fast speeds up to 1 Gig
Stream HD videos, play games, shop online and do so much more
Secure your devices, data and network for a safer web surfing
Plus
500 Mbps
$54.99/mo
For 12 Months *
Enjoy blazing fast speeds up to 1 Gig
Stream HD videos, play games, shop online and do so much more
Secure your devices, data and network for a safer web surfing
Pro
1200 Mbps
$94.99/mo
For 12 Months *
Enjoy blazing fast speeds up to 1 Gig
Stream HD videos, play games, shop online and do so much more
Secure your devices, data and network for a safer web surfing
Search Internet Service Providers near Me
WOW is a leading internet service provider in the United States, providing high-speed internet, cable television, and digital phone services to residential and business customers.
Why Choose WOW Internet Services?
Leave your entertainment, internet and voice woes aside. We bring you the largest collection of providers to compare from in your area. So you get the one that suits your needs best.
Fast Fiber Internet
Cable & Wi-Fi Internet
Connect with cable or choose smart Wi-Fi for your home and forget about your connectivity issues.
Fast Speed
High-speed Connectivity
Internet speeds that are superior to the competition. With unlimited data, you can easily stream, game, and shop.
Data Caps
Flexible Data Caps
Data caps are applied from 1.5 TB to 3 TB and are determined by your plan choices and location.
Business Internet
Business Plans
WOW remains a top preference for business users. Its Business Plans provide secure, seamless and blazing fast internet.
No Contract
No Annual Contract
WOW internet services do not bind you. Stay connected or you may leave whenever you want to. No binding of an annual contract.
Home Phone
Phone Connectivity
Stay connected with your loved ones with WOW's unlimited local and long-distance calling.
High Quality Video Streaming
High Quality Video Streaming
WOW is here to serve you best. Stream in 8K quality without any lagging.
No Monthly Contracts
No Monthly Contracts
There are no contracts and monthly plans, so you can cancel at any time with no penalty.
Affordable Bundles
Affordable Bundles
WOW internet services offers affordable bundles for casual and heavy users. High-speed internet that is light on your pocket.
Unbreakable Connectivity
Unbreakable Connectivity
Allow WOW Fiber to connect you to your loved one and the rest of the world.
Super-Fast WOW! Internet Speeds
Having unlimited internet guarantees incredibly fast download times. WOW! Internet offers speeds that range from 100 Mbps to 1200 Mbps. Whether it's WOW! Low-cost internet or the 1.2 Gig service, there is a connectivity option to suit every user's needs at a reasonable price. A bonus is its unlimited data offer, which allows you to work from home, download large files, enjoy 4K or HD streaming, and watch the entirety of the latest Call of Duty adventure without worrying about running out of data in all markets with the exception of Augusta, Knoxville, Panama City, and certain areas in Michigan. The best way to meet your residential and commercial needs is with WOW internet deals. Choose Wisely!
Seamless WI-Fi for the Entire Home
WOW! Home Mesh Wi-Fi System is made to give users a strong and dependable network experience. The Whole-Home Wi-Fi system, which is run by eero, gives you seamless connectivity in every room of the house. So you get to experience the same speed wherever you are in the house—be it in your bedroom, basement, living room, or anywhere else. In as many as six states, including the Midwest and the South, WOW! provides exceptional internet, cable TV, and home phone services. The user can select between a built-in Wi-Fi modem and a Whole Home Wi-Fi system using its customizable Wi-Fi feature.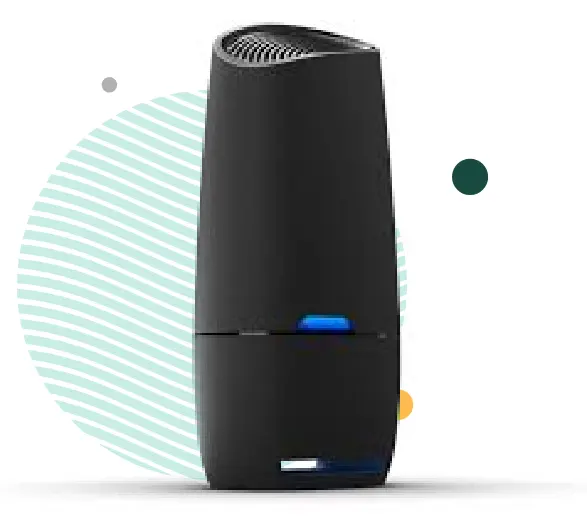 WOW! Internet and TV Bundles
WOW! offers its customers amazing Internet and TV bundle deals with a dazzling selection of channels at the most appealing prices.
For a reasonable price of $144.99/mo.* for 1 Year, the WOW Internet 1 Gig + Medium Cable is a good option for those seeking super-fast internet and a wide selection of channels.
Watch the primetime programming on ABC, FOX, PBS, CBS, and many other channels. The WOW! Triple Play bundles are among the WOW! deals that are particularly well-liked by both home and business users. With these amazing WOW! Bundle offers, you get to experience the best value for your money, whether it be the lower rates, superior internet, TV, and phone services, unlimited local calling, same-day installation, or seamless customer care service.
WOW! Bundles and Promotions
In order to guarantee that its customers receive the best services at reasonable prices, WOW! offers a variety of plans and promotions. The WOW! internet bundles never run out of options for you, whether you want WOW! Internet + TV, WOW! Internet + Phone, or WOW! Internet + TV + Phone. WOW! Concentrates on providing reliable internet, TV, and phone services to customers in Michigan, Tennessee, Georgia, Florida, Alabama, and South Carolina. WOW! is accessible in urban and suburban areas of about six states. There is no need to worry if browsing through the bundle offers becomes overwhelming and you become unsure of the best WOW! bundles for both new and existing customers to meet your connectivity needs.
View WOW Services Offered in

Your Area.
Equipment, setup, agreements, and data caps
You'll find that their equipment and fees are on par with or better than many more expensive providers, just like WOW! speeds and pricing. Additionally, WOW! offers the option to upgrade your Wi-Fi setup and add extenders, which is something that not all providers offer.
Standard Wi-Fi with a $14 monthly minimum and the option to bring your own equipment. For $14 per month, you can rent a modem with "built-in Wi-Fi," also referred to as a gateway router.
It's a typical modem/router set that can handle up to 1,500 square feet of single-floor housing. To make sure the signal reaches every area of the house, those who live in bigger or multi-floor homes might want to upgrade to whole-home Wi-Fi. However, the modem rental is free for the duration of the service with WOWtwo !'s more expansive plans, 1 Gig and 1.2 Gig.
Another choice is to use your own Wi-Fi hardware, which has advantages and disadvantages of its own.
Whole-home Wi-Fi is available for an extra $9.99 per month.
Because they can offer a stronger connection with a greater range than the typical router, mesh Wi-Fi systems are becoming more and more popular. Starting at $9.99/mo, WOW! offers mesh Wi-Fi hardware to improve your connection. Subscribers to WOW gigabits plan are exempt from paying the $9.99 monthly fee. Mesh Wi-Fi connections require the use of Wi-Fi extenders, which are available from WOW! Starting at an additional $5.99/mo.
Installation costs $50 and is included in most plans.
Frequently Asked Questions
How much will WOW Internet cost me?
WOW! Different Prices for internet plans can vary. Your choice of speed and WOW! internet package will determine what happens. The cost per month ranges from $34.99 to $94.99.
Is WOW internet available without cable?
Yes, depending on availability in your area, you can sign up for any of the standalone WOW! Internet plans, including WOW! Internet 100, Internet 200, Internet 500, Internet 1 Gig, and Internet 1.2 Gig.
Does WOW unlimited internet access?
With the exception of Augusta, Knoxville, Panama City, and a few areas in Michigan, all markets for WOW! internet service have no data cap policies, with data allowances ranging from 1.5TB to 3TB.
How much does WOW internet and cable cost?
At different price points, WOW! offers a variety of Double Play (TV and Internet) bundles. The monthly cost can range from about $64.99 to $184.99 depending on the bundle you select. Prices may differ from one location to another.
What is the WOW internet speed?
With its WOW! Internet 1.2 Gig plan, WOW! Internet provides download speeds of up to 1200 Mbps.